Alzheimer's disease affects around 5.8 million Americans and is especially common in older adults. About one out of every 10 people in Medford aged 65 and over have dementia or Alzheimer's, characterized by declines in memory, thinking and behavior.
There is no cure for this type of cognitive decline, but a new study indicates that deep sleep might be crucial in staving off Alzheimer's disease and other forms of dementia.
What are the Benefits of a Good Night's Sleep?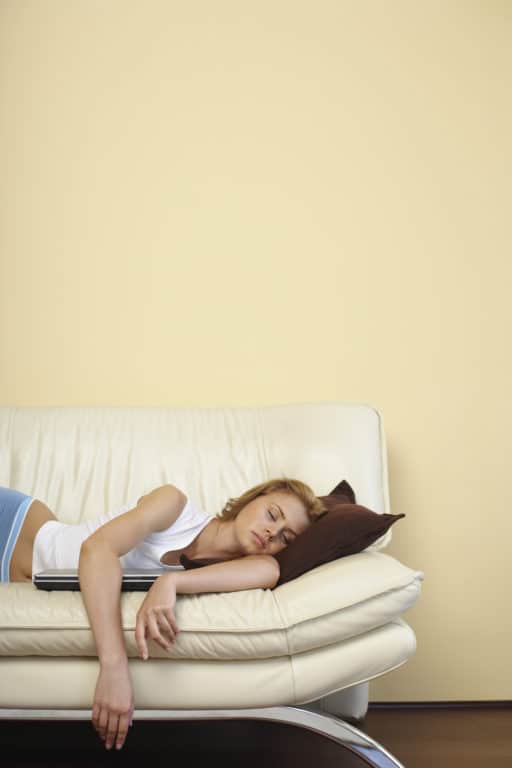 Medford physicians have known for decades that sleep is vital for both physical and mental health. Consistent, quality sleep improves your alertness; protects you from accidents and injuries and helps prevent memory decline, low sex drive, skin problems and obesity. A new studypublished in the November 1 issue of the peer-reviewed journal Science has found that it's important for cognition and memory consolidation, as well.
How does deep sleep relate to alzheimer's disease?
Results of the study showed that deep sleep is essential in ridding the brain of toxins that can lead to Alzheimer's disease. Cerebrospinal fluid that accumulates during deep, non-rapid eye movement (REM) sleep helps clear metabolic waste products from the brain.
How more likely are poor sleepers to get alzheimer's disease?
The correlation between poor sleep and a higher risk of dementia and Alzheimer's disease has been demonstrated previously. A 2018 JAMA Neurology article found that individuals with sleep problems were 1.68 times more likely to suffer cognitive impairment or Alzheimer's disease than their well-rested peers. In fact, 15 percent of Alzheimer's cases are directly linked to sleep dysfunction.
What are the Downsides to a Poor Night's Sleep?
You might think there's no real harm in an occasional restless night, but even one poor night's sleep causes a significant rise in blood pressure that night…and it lasts most of the next day.
When those sleepless nights add up, your risk of a heart attack or stroke rises. It isn't even the amount of sleep you get that is most important, but rather, the quality of that sleep.
Why does your body need deep sleep?
The body needs regular periods of deep rest in order to activate chemicals that lower heart rate and blood pressure.
How can you get better sleep?
To help ensure you sleep better, limit the use of electronic devices before bedtime (the blue light emitted from their screens mimics sunlight and signals the body that it's time to wake up), put up room-darkening drapes or wear a sleep mask (the darker the room, the better) and lower the thermostat (a temperature between 60-68F is ideal for sleep).
What can you do to improve your cognitive health?
There are steps you can take to help improve your cognitive health, as well. Staying physically and mentally active is crucial; your brain needs stimulation in order to thrive.
If you have hearing loss, wearing hearing aids will reduce your risk of cognitive decline. A Journal of the American Geriatrics Society study found that adults aged 66 and older who were diagnosed with hearing loss and wore hearing aids were less likely to experience dementia, depression or falls in the three-year period after they were fit with hearing aids.
For more tips on improving sleep and preventing cognitive decline, talk to an ENT doctor in Medford.
Learn More About Sleep Disorders and Dementia