Plenty of people in Medford snore. This is hardly unusual; approximately 40 percent of U.S. adults snore at least occasionally. Snoring is never a good thing, but often it's harmless (aside from the jab in your ribs you might receive from your frustrated sleeping partner). In some cases, snoring can indicate a serious underlying health issue.
What Causes Snoring?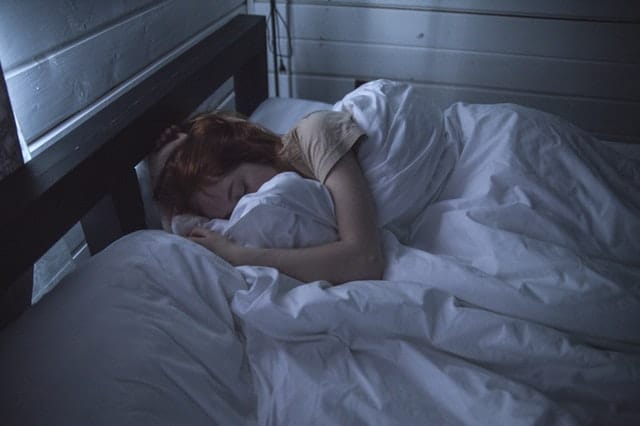 Quiet sleep is dependent upon the unobstructed passage of air through the mouth and nose. Snoring is the result of vibrating tissue in the airway, usually due to a physical obstruction of some sort. Sometimes a person's anatomy is at fault; a large uvula or deviated septum can cause the tissue to sag and partially block the airway passages, especially along the roof of the mouth and around the tonsils. Allergies and upper respiratory infections can cause the tissue to become floppy or swollen. Other factors that increase your odds of snoring include alcohol and excess weight.
Signs to Watch Out For
Many times, snoring is nothing more than an annoyance that keeps your partner awake (while you slumber on in blissful ignorance). But it can also be a sign of a potentially serious health problem. The trick is to pay attention to the sounds you make when snoring. (Obviously, this responsibility falls on your sleeping partner, who is likely to be anything but asleep!) A steady, light, rhythmic snore is common and usually harmless. Yes, it might keep your spouse awake, but it rarely indicates anything serious.
Snoring that is loud and erratic, on the other hand, often spells danger. This type of snore often builds to a louder and louder crescendo before coming to a sudden stop. Choking or gasping may follow. These are signs of a sleep disorder called obstructive sleep apnea (OSA).
OSA is a serious health threat that can lead to a number of conditions including heart disease, stroke, high blood pressure and diabetes. It is the result of a collapsed airway that impedes the flow of oxygen. People with sleep apnea in Medford experience frequent pauses in breathing throughout the night, some lasting for ten seconds or more. OSA prevents them from getting deep, restorative REM sleep, leaving them tired and groggy the next day. This leads to daytime fatigue and can cause memory and concentration problems, affect work performance and increase their risk of being involved in an automobile accident.
Few people with sleep apnea are even aware of their condition. The choke or gasp is a natural reflex that opens up the airway again so they can breathe but is rarely enough to wake them up. They may experience symptoms such as a dry mouth and morning headaches, but unless there is a bed partner to let them know what is going on, they are at risk for developing serious side effects.
If you are a chronic loud snorer, or share a bed with somebody who is, schedule an appointment with a Medford ear, nose and throat specialist as soon as possible. It's important to treat this condition early to prevent long-term negative consequences.