For ages, the treatment for a child coughing was to buy one of the many varieties of cough syrup from the store. Experts now advise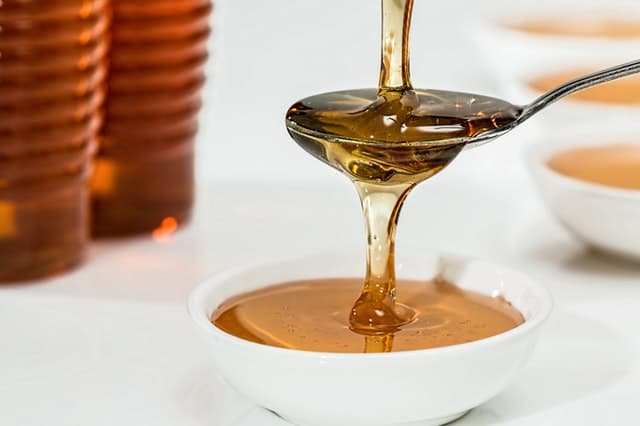 against this and some are even recommending the use of honey instead.
The Downside to Cough Syrup
Dr. Jennifer Shu, a pediatrician and spokesperson for the American Academy of Pediatrics claims that cough syrups were never about good medicine, they were about marketing. "If you make it, some people are going to buy it," she said. "That's why you see lots of products on shelves that may not be necessary or even safe for kids."
Cough syrups designed and marketed for children contain dextromethorphan, a cough suppressant, or diphenhydramine, an antihistamine. Studies have found that these drugs are not effective on children. In addition to not alleviating symptoms, they can also cause unintended side effects, including an increase in blood pressure, rise in heart rate and breathing suppression.
The Solution is Honey
Dr. Bud Widermann, an infectious disease specialist at Children's National Hospital in Washington D.C. said that, "Honey is at least as effective as those many, many products that you see in the drugstore." This solution is only for children over the age of one, as there is a risk of botulism for infants.
A study in Israel tested the use of honey as a cough treatment. Children were given either honey or another syrup that looked and tasted the same. The researchers found that the cough and sleep of the children in the honey group improved after one night of treatment while those in the syrup group saw no improvement.
How Does Honey Work?
The simple answer—we are not sure, but there are some theories. "Honey has some natural antibacterial and antiviral properties," Shu explained. "It contains hydrogen peroxide, so there is a theory that that's why it might help fight a cold. But also the thickness of it helps coat the throat and makes it feel more comfortable so you don't have that dry, ticklish feeling that's causing your cough."
Additional Treatments
While honey may help your child sleep through the night, drinking lots of fluids, sleeping propped up on a pillow and using a humidifier can also help.
If your child has a fever or trouble breathing, seek medical attention.
To learn more or to schedule an appointment with your child's ear, nose and throat doctor contact the experts at Oregon Ear, Nose & Throat Center today.
Learn More About these Common Conditions