One of the known symptoms of COVID-19 is loss of smell, known medically as anosmia. However, if you experience anosmia, there is no need to panic – there are many potential causes for the condition, many of which are temporary. Below is an overview of how the olfactory system works, common causes for anosmia and treatment options.
How Do We Smell?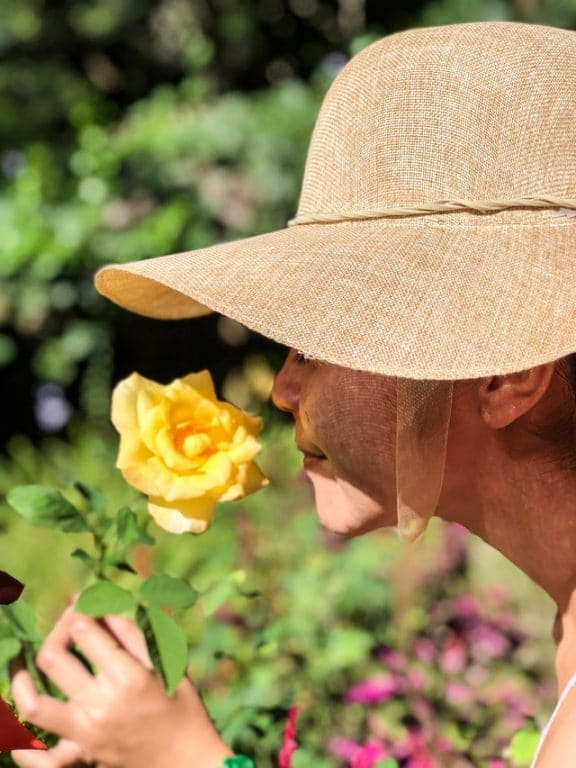 When a molecule is released from a smelly substance like a flower, it stimulates special nerve cells called olfactory cells in the nose. These nerve cells send scent information to the brain, where the smell is interpreted and identified.
Without smell, taste is also affected; our taste buds can only detect a few flavors on their own.
Causes of Anosmia
Anything that interferes with the smelling process can lead to loss of smell. Common causes include:
Nasal congestion caused by a cold, allergies, sinus infection or poor air quality.
Nasal polyps, which are small noncancerous growths in the nose and sinuses.
Injury to the nose from surgery or head trauma.
Exposure to toxic chemicals, such as pesticides or solvents.
Medications like antibiotics, antidepressants, anti-inflammatory medication and heart medication.
Cocaine abuse.
Smoking.
Old age.
Radiation treatment of head or neck cancer.
Medical conditions like Alzheimer's disease, Parkinson's disease, multiple sclerosis, nutritional deficiencies, congenital conditions and hormonal disturbances.
Anosmia Diagnosis & Treatment
If you experience loss of smell you cannot attribute to a cold or allergy that persists more than a week, schedule an appointment with an ENT physician. The doctor will look inside the nose with a special instrument to see if there is an obstruction or infection present. Further testing may be needed, such as a CT scan, if an initial exam is inconclusive.
Treatment depends on the root cause of anosmia.
Symptoms caused by a cold or allergies will clear up on their own, though an over-the-counter decongestant may provide relief.
If you have a persistent infection, antibiotics may be prescribed.
Polyps or other growths may require surgery.
If a medication is causing your symptoms, talk to your doctor to weigh the risks and benefits of discontinuing their use and discuss alternatives. Never stop taking a prescription medication without talking to your doctor first.
If you smoke, quit. Along with causing other health problems, cigarette smoke can dull your senses.
Some causes of anosmia, like aging, are irreversible. For safety purposes, you should install fire detectors and smoke alarms in your home and take extra caution when eating leftovers.
For more information or to schedule an appointment, call the Oregon Ear, Nose & Throat Center today.