There's nothing unusual about a cough; it's a basic reflex meant to help rid the throat of mucus and other irritants. Coughing is considered chronic when it lasts for more than three weeks. Those suffering from chronic coughs in Medford might have an underlying medical condition causing their symptoms.
Reasons for a Persistent Cough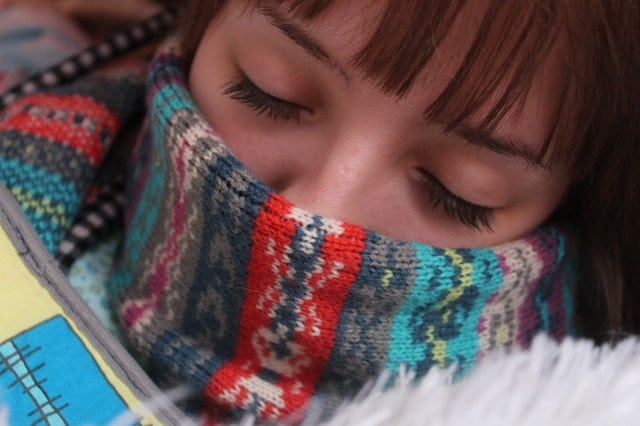 Everybody coughs occasionally, especially when suffering from a cold or upper respiratory tract infection.
Other common coughing triggers include throat clearing, post-nasal drip, smoking, acid reflux, asthma, viruses, bacteria and chronic obstructive pulmonary disease. None of these are usually cause for concern.
When is a cough more than "chronic"?
A cough that lingers for more than three weeks, however, can be an indication of a more serious condition and should be evaluated by a qualified Medford ear, nose and throat specialist.
Less-common coughing triggers include:
Airborne environmental irritants. Airborne particles such as air pollution, cigarette smoke and other environmental irritants can all irritate the throat, causing a cough. The longer you are exposed to these substances, the longer your symptoms may last. There is an established link between pollution and a variety of health problems including asthma, heart disease and cancer.
Coronary heart disease. Congestive heart failure occurs when the arteries supplying blood to the heart muscle harden and narrow; over time, this can lead to a buildup of fluid in the lungs, which is often a catalyst for coughing and wheezing. If the cough is accompanied by bloody mucus, urgent medical care is required.
Aspiration during swallowing. If you've ever had the sensation of a food or beverage "going down the wrong pipe," then you've experienced aspiration. This happens when a food or liquid accidentally enters the airway or lungs, triggering coughing and wheezing and making it difficult to swallow.
If you're concerned about your cough, schedule an appointment now.
Chronic coughs don't necessarily mean there is something seriously wrong, but if you suffer from a persistent, nagging cough, you should be examined in order to rule out a complicated underlying condition.
Schedule an appointment with a Medford ENT doctor, especially if you are coughing up blood or experiencing symptoms such as fever, headache, drowsiness, chest pain, confusion or breathing difficulties. These warrant immediate medical attention.
Learn How to Treat Common Conditions