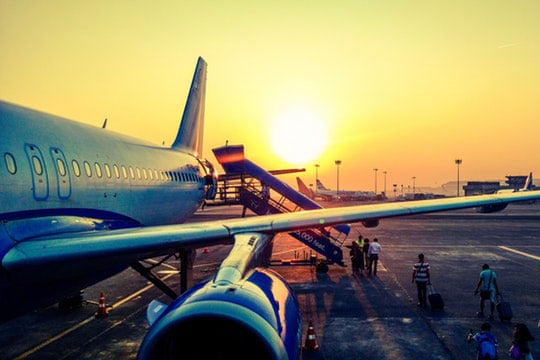 Even the most ardent Oregonian will occasionally feel the desire to get away. For residents of Medford, the lure of the open road may be impossible to resist. When you have hearing loss, traveling can be difficult. Fortunately, we've got tips to help make the experience a smooth and enjoyable one, whether you're planning a staycation close to home or a more exotic destination.
Stress-Free Travel for the Hearing Impaired
Strategies to employ if you're traveling with hearing loss include the following:
Plan in advance.
Make as many arrangements ahead of time as possible. As you are no doubt aware, communicating with hearing loss can be difficult – especially when dealing with people who have limited experience dealing with the hearing impaired, such as hotel clerks and ticket agents. Hire a travel agent to make reservations for you, or book everything online.
Get everything in writing.
Written confirmations can be a lifesaver when traveling. Be sure to print up copies of your reservation confirmations, booking receipts, itineraries, and more. This is especially true when traveling to a foreign country, where language issues can compound hearing loss.
Streamline the transportation process.
When you have hearing loss, you are at risk of missing important announcements in airports, train and bus stations, marinas, and docks. Inform the ticket representative of your hearing impairment and ask if you can be notified personally when it's time to board or embark. If flying, let the flight attendant know, as well.
Let the front desk know.
Hotels and resorts often make special accommodations for hearing impaired guests such as visual alert devices for telephones and fire alarms. It's important they know about your hearing loss in case of an emergency situation.
Bring along assistive listening devices and other accessories.
Many attractions include tours and lectures; to ensure you enjoy these fully, bring along assistive listening devices to assist with amplification in large, crowded, or noisy areas. Portable TV band radios can be used with certain television channels, making listening easier without disturbing others.
Prepare your hearing aids for traveling.
When planning a trip, hearing aid users should pack the essentials: cleaning kits, wax guards, a dehumidifier (if traveling to a humid area), and plenty of batteries to ensure you'll have adequate power. Make sure to stow hearing aids in your carry-on luggage rather than checked bags, which can end up lost or misrouted. Security detectors shouldn't harm your hearing aids, but it's best to let the TSA agent know you are wearing them just in case.
Now that you're armed with the knowledge from your Medford audiologist needed to travel safely, bon voyage – and happy hearing!