Pew Research Center estimates that 81 percent of Americans now own a smartphone; this number has more than doubled since the first survey of phone ownership was conducted in 2011. The impact of increased cellphone usage goes beyond the dinner disruptions and the rise in distracted drivers; it can lead to an increase in head and neck injuries.
The Role Smartphones Play in Injuries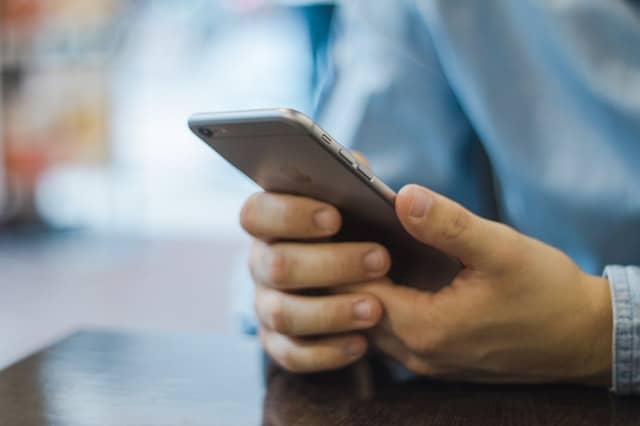 A new study published in JAMA Otolaryngology–Head & Neck Surgery last month looked at the role smartphones play in head and neck injuries. After seeing a number of patients with facial wounds and broken jaws who reported falling while looking down at their phone, Dr. Boris Paskhover, a reconstructive surgeon and the lead author of the study, started looking into the statistics.
The researchers looked at 2,500 patients who visited an emergency room in hospitals across the U.S. for injuries related to cellphone use between 1998 and 2017. The rate of injury was relatively rare until 2007, the year the first iPhone was released. This was followed by a steep increase that continued until 2016.
Types of Injuries
Most of the reported injuries were caused by falls occurring when people were looking at their phones and not paying attention to their surroundings, like texting while walking.
A third of all injuries in the study involved the head. Another third involved the face, specifically the eyelids, eye area and nose. Neck injuries were reported in about 12 percent of subjects. More than 26 percent of patients experienced facial lacerations, a condition that can lead to low self-esteem and anxiety later in life. Another 25 percent sustained bruises and abrasions. Injury to the internal organs made up 18 percent.
While many of these cases were mild, with patients being treated and released the same day, some involved traumatic brain injury and facial lacerations that could lead to long-term consequences.
Who Was Injured
Almost 40 percent of all patients included in the study were between the ages of 13 to 29.
Children younger than 13 were more likely to be hurt directly by the cellphone, often being hit by a cellphone in their parent's hand. Paskhover reported having young patients who dropped the phone while playing a game and broke their nose.
"Don't be distracted—period," explained Paskhover. "While answering the occasional text is fine, walking around reading an article on your phone can have serious consequences."
Contact your Oregon Ear, Nose & Throat Center physician to learn about options for treating head or neck injuries.