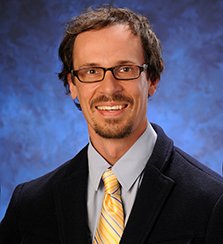 Philosophy of Patient Care: 
"It is a privilege to meet new patients and their families every day. I listen attentively and with compassion to understand symptoms and concerns. I endeavor to provide relevant information and education about the medical situation so that we—patient, family, and physician—can decide upon a treatment plan that feels right. Before, during, and after treatment, I am available to answer questions and discuss new ideas, never losing sight of the goal to improve a patient's health and quality of life."
Education:
University of California at San Francisco, San Francisco, California – Otolaryngology-Head and Neck Surgery Residency
Duke University Medical School, Durham, North Carolina – Doctor of Medicine
Pomona College, Claremont, California – Bachelor of Arts, Biology, Magna Cum Laude
Board Certified, American Board of Otolaryngology
Professional and Service Organizations:
Traveled to Peru two times to provide ENT medical and surgical care to underserved patients in the rural countryside
American Academy of Otolaryngology-Head and Neck Surgery
Fellow, American College of Surgeons
Oregon Academy of Otolaryngology-Head and Neck Surgery

Chief of Department of Surgery, Rogue Regional Medical Center, Current

President of Medical Staff, Providence Medford Medical Center, 2015-2017
Personal:
Dr. Reeck joined the Oregon Ear, Nose, and Throat Center in 2003. He loves the outdoors and enjoys traveling, skiing and cycling.