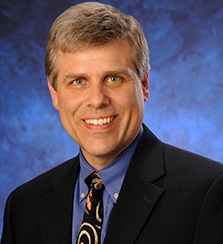 Philosophy of patient care:
"I prefer a partnership with my patients instead of the usual doctor-patient relationship. I would rather counsel and educate patients throughout the process than tell them what they should do. I also try to emphasize the need to involve more than just the person with hearing loss, specifically the spouse or other family members. I believe that when one member of the family has a hearing loss, the rest of the family does too."
Education:
Arizona School of Health Sciences, Doctorate of Audiology
Brigham Young University, Master of Science degree in Audiology
Brigham Young University, Bachelor of Science degree in Communication Sciences

Professional Certification: CCC-A (Certificate of Clinical Competence in Audiology)

As a licensed and certified doctor of audiology, Dr. Rice has extensive training in the diagnosis and treatment of hearing related conditions and in the diagnosis of balance disorders. He is well trained in the use of digital technologies for helping the hearing impaired.
Professional and Service Organizations:
Dr. Rice served two years on an ecclesiastical mission to Iceland in the 1980's, and has since served in a number of leadership and service roles within his church.
Personal:

Dr. Rice joined OENT in 1994. He was raised in Santa Cruz, California. He has lived on the Wasatch front in Utah for 12 years and in the Rogue Valley for the past 20 years. Dr. Rice enjoys cycling, outdoor activities, theater and music. He is active in his church and sings with the church choir.