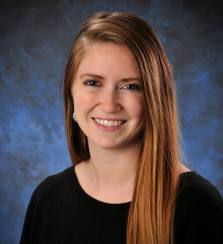 Philosophy of patient care:
The most important part of my job is educating patients on the results of the testing and to explain all options for treatment and management to them. I want my patients to be able to make the best decision for themselves, their communication partners, and their hearing health needs. I love being able to spend time with each patient discussing their specific goals and answering questions they have about hearing healthcare. Audiology is a unique and exciting field, and I am proud to be able to contribute using my knowledge and experience as an audiologist.
Education:
Bachelor of Science (B.S.) in Speech, Language, & Hearing Sciences from Purdue University
Doctor of Audiology (Au.D.) from Northwestern University
Professional Organizations:
Fellow, American Academy of Audiology
Board Certified, American Board of Audiology
Personal:
Amanda moved to Oregon from Florida where she completed her audiology residency in 2020. She was born and raised in Chicago, IL. In her free time, Amanda enjoys cooking, hiking, Crossfit, and spending time with her dog, Patti.